Addressing the Increasing Need for Affordable Health Care
The Increasing Need for Free Health Centers
In 2018, the percentage of American adults without health insurance surged upward, reaching levels not recorded since before President Trump took office, according to a new national survey that revealed widespread coverage losses over the last two years.
At the end of 2018, 13.7% of U.S. adults were uninsured, up from 10.9% at the end of 2016, when President Obama was completing his second term.
According to a survey by Gallop, this new data represents the highest uninsured rate since the beginning of 2014, when the Affordable Care Act began providing billions of dollars in aid to help low- and middle-income Americans get covered. The new report also indicates that some 7 million American adults have likely lost or dropped coverage since 2016.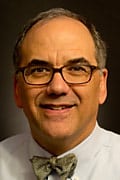 OCHC's MEDICAL DIRECTOR
Dr. Benjamin N. Friedell has been a practicing family physician in the Oneonta area for 35 years. He had long recognized the need for a free medical clinic in the area, as there have always been people without health insurance who defer seeing a doctor due to lack of funds. He was instrumental in starting this health center in 2008 and has been very impressed and thankful for the financial and volunteer support from the community that has made it possible to fulfill the mission of the Center.